– Elijah is 44.5 months! –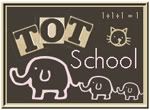 I can't believe that our lives are soooo busy. Everyday just seems to be something new…parties, playgroup, mom's group, doctors, shopping! we did get some stuff but I didn't always have the camera ready. The battery was also quite flat! But here is what I did get:
If anyone knows where I saw the idea of the tubes – I saw this last week and quickly set it up but can't remember where it was. Rolling snakes with homemade playdough. A new drawing board which just got scribbles all over.
Jessica and Elijah love playing in the tent together. He also surprised me with his Helicopter car transporter thing. He always asks me to put the cars in and he managed it..it is quite tricky because if it is at the wrong angle all the cars fall out.
Head over to 1+1+1=1 to check out some great fun