– Elijah is 44 months! –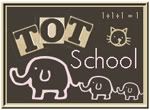 Before i start a essay type post of all things that happened this week i will start what we did for school…well the times I had my camera handy anyway.
This week was a fish/fisherman week.
Elijah entertained Jessica with bubbles, we attempted blue Jelly with fish – total disaster. Circle time with our memory verse and weather.
The Jolly E and some fishing, Life learning and washing plastics in the sink (was very upset when all the water ran out 🙁 ). Sticker and paste with Kumon.
Playdough mem, painting out looking glass for the boat, Aquadoodle is always fun.
Some 'serious' peg n play
Scarf fun. pulling out sooo many that never end, peek-a-boo with Miss sunshine and dancing around.
Under the sea…this shadowed poster and the stickers…Jessica trying to participate too 🙂
We did a few worksheets with the letter A, some cutting and lots of colouring in.
Check out 1+1+1=1