-Elijah is currently 41 months old–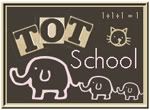 This week should have been named schooling in PJ's because it seemed almost everyday we did so much while in pj's.
Monday:
Started off with being very disorganised as we had dedicated Jessica the day before and had 30 of our family and friends over for lunch after church. House was in dire need of attention. But We did get going.
Elijah chose some puzzles but by the end of the week there was not one puzzle left untouched from our puzzle drawer
I took out his mega blocks and he built "cats and dogs" and airplanes.
Packing up – I used an idea that i got from All about the Journey. I gave him some braai tongs and Elijah seemed keen for a while but then decided that he had better things that he could do with them.
We also made Oobleck and Elijah and Mommy had great fun playing with this incredible goo!
Our last activity was to play with a small measuring tape. He measured everything and anything.
Tuesday:
Swimming Lesson, fun with friends, and back home again. The friends all rode their little bikes around the garden, ate tons of cupcakes and just plain had fun.
I decided to still go on with a few activities in the afternoon because Elijah was bored.
Another picnic lunch under the tree and  jumping off of our favourite rock
One thing that Elijah is always picking up and I am always telling him to put away is the PLUNGER! And again thanks to All about the Journey I was able to turn something never thought of,  into something really fun. Water Circles! When he got bored of that he added some sand into the bucket and pulled apart about 10 of my iceberg roses, he was very proud of the mess…uhmm…his creation.
Wednesday:
I scrunched up paper for  balls which we then threw at each other while we were counting to 10. I didn't get any photos of the action but we did have so much fun.
We did our stART project which I blogged about here.
We reviewed our Letterbook and added pictures of our new letter E
Elijah decided enough was enough and riding his bicycle around the house was a good idea
Thursday:
Our shape this month is a Cross. So we made what was supposed to be a "stained-glass" cross for our windows
We also did our open ended project which I blogged about here.
Friday:
We made some crayons (melted old ones). For instructions check out No Time for flash cards
Elijah built towers out of beads. Not very successful – quite a failure to get him to involved.
But then He got involved with our Flipboard and bag. He decided after a few turns that running along the board and then jumping over it was more fun. He also tried a ball
Our second issue of National Geographic Little kids arrived and we had to get stuck into that
To see what others have done for Tot School this week visit 1+1+1=1