Summer Holiday means so much to me. Staying on the highveld means that often means we have dry December months. This is great because after a lot of rain in the earlier months, the grass is green, life just seems more active. A time of family bonding.  A time where we sing praises and worship God with lighter hearts, knowing that a new year is calling.
South African summers are almost synonymous with pool side fun. We stay hours from the closest ocean but many enjoy time at the beach. We prefer our own backyard.  I love the memories and bonding that gets done by these trusting little hearts and moments in the pool.
With many companies closing down for the festive season we often get to see family more often. Learning never stops and I enjoy watching my children's character develop when it comes to sharing and opening their hearts to other children.
The one thing that happens every year is more baking and spending time with my kids in the kitchen. They enjoy making a mess of the kitchen and enjoy the "fruits" of their labour even more!
A favourite time of each day is where the sun starts setting, the air gets a bit cooler and the kids head into the garden for great fun, mud, water, jungle gym, the sand pit, trampoline, flowers get destroyed with good intentions. The smiles can never get any bigger than when they are having fun with eachother.
As part of Karen's Clan's Holiday fun she shares some insight into how her family approched the holiday season by creating A Holiday tree!
Another great post from  Karen's Clan in how they spent the beginning of summer, at home and about.
Trixi's HomeEd Academy shares the adventures from Kloofendal nature reserve. "While Jesse's being gone to Shelly Beach with an old school friend, left Misha home alone for two and half weeks. When I saw the email regarding the Kloofendal Nature Reserve Adventure Programme I figured that would be an awesome opportunity to allow him to spread his wings a little and attend these activities on his own. Of course I'm having to learn to let go of my 9 year old and allow him to learn to become more independent…"
Another shared post from Trixi's HomeEd Academy is some Feedback from her boys from their Horse Camp at Mooikrans that they attended during the September holidays.
Jenni C's share a great weekend Summer project. A craft for Mom and the Kids. All you need are a simple items and then let your feet do the talking!
Taryn from Hayes Happenings shares "that summer holidays in South Africa are usually chocoblock with fun activities around year end and Christmas activities.  But, even then, sometimes we parents find ourselves hearing the holiday howls from our kids.  That familiar refrain of "I'm boooo-oored!"  Her post tackles some of the fun and interesting places and activities in the Cape that are guaranteed to take the howl out of the the holidays!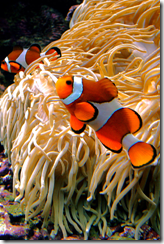 Blessings

This post features on the South African Carnival of Homeschool Bloggers where South African home schoolers share experiences,ideas,philosophies and much more.  You can join the carnival too by heading to the South African Carnival of Homeschool Bloggers sign up page.   In the meantime,head to SACH Carnival #14 –Holiday Fun for this week's carnival.  We hope you enjoy the carnival as much as we have!