-Elijah is currently 41 months old–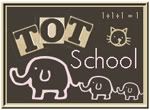 If I said I had a terrible week would you believe me? If I didn't have these photo's to remind me what we had done and we actually did things, then I would have just thought the week a complete waste.
Elijah was difficult from the moment he woke up on Monday and it carried on most of the week.
But here we go. The account of our mostly good times!
Monday:
I decided we needed lots of practice cutting. So the scissors were repeatedly hauled out and I tried (mostly patiently) to get Elijah to hold the scissors the right way. (I remember when i thought teaching him to balance on the Jungle Gym was hard, goodness have times changed!)
I moved on to introducing him to our Curios George totbook (found at OneLittleTwoLittle). It was fun for a while but we did reach a stage when it got too much. What impressed me was that he coloured in quite nicely (trying to stay in the lines/shapes) like he was supposed to.
On to sorting balls by colour
Tuesday:
We first had a swimming lesson and it was great. Then off to playgroup with a few friends where they made worms out of toilet rolls. Mommy left the worm bedhind :-(. Hope I can get it back or else we will make some new ones for him. We got home and I decided it was time to enjoy out time under our tree. So a picnic lunch was quickly sorted out.
Elijah first gave Jessica a talking to. Then he had some lunch, he decided that throwing sand-clots against the house was a good idea, and then getting into the tree. The only way I got him to eat some apple was that i would let him get into the tree – He did need a bit of help getting in.
Later the afternoon we made a star, with glitter, tinfoil and cardboard. We aslo made a paper chain to go along with our story of Paul and Silas in the jail.
Wednesday:
We tried out a playball lesson. Cost is reasonable for an extra-mural. Elijah had mostly fun. No photos as I was carrying Jessica and trying to explain all the games to Elijah and encouraging him to partake.
We made our Open Ended Art which I blogged about here.
We made our D is for Duck:
And then Elijah had some time for games on the computer. We use a Comfy keyboard and games that he got for his birthday.
Thursday:
It began with another swiming lesson. We tried a I Spy jar and it took a while for Elijah to understand that the little bits I put in the jar where for a game and not getting thrown away. But we did it. I found the link for it at Fundamentals. I also took a photo of the little things and got Elijah to circle the things he found.
We then did our first stART (a story + Art = a great stART). I did a blog post about it here.
Friday:
Can I skip this one? OK no I wont. My Day started with me in tears because Elijah had a dream and he was talking. but what he said made me feel terrible! He said "No school stuff. No counting!"
Oh dear. What to do. I almost made the decision to stop. right then and there. I thought  about this long and hard after hearing those words. I decided I needed some other way of getting him to count – making it a game. I recalled a post made by Carisa over at 1+1+1=1 about Letterball and since I have the foam numbers we tried that. It was kind of hit until he found that if he blowed into the bottom of the bat he could make a whistle sound. I apologise for the quality of the photo's.
We also decided to jump from one number to the next and speeding the jumping up as we went along (Mom got some exercise!)
We also did Happytap – Elijah wanted to make a tree.and we did some SAME/DIFFERENCE worksheets I got from CurrClick.
The next is a picture of a Dinosaur. I am very very proud of this because a) I didn't ask him to do it and b) I didn't know he had done it until he brought it to show me. He usually always asks help when he draws.
And that is that. Check out what others are doing for totschool at 1+1+1=1